Posts for tag: oral cancer
By Dentistry for Midtown
March 16, 2018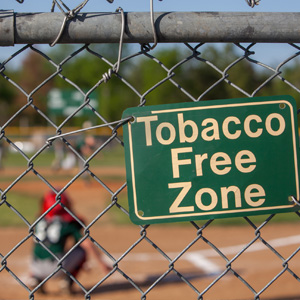 Spring means different things to different people—but to baseball fans, it means just one thing: the start of another thrilling season. All 30 Major League Baseball teams begin play this month, delighting fans from Toronto to Texas and everywhere in between.
The boys of spring carry on an age-old tradition—yet baseball is also changing with the times. Cigarette smoking has been banned at most ballparks for years; smokeless tobacco is next. About half of the MLB venues now prohibit tobacco of any kind, including "snuff" and "dip." What's more, a recent contract agreement bars new Major League players from using smokeless tobacco anywhere.
Why all the fuss? Because tobacco isn't safe to use in any form. People who use smokeless tobacco get just as much highly addictive nicotine as cigarette smokers. Plus, they get a mouthful of chemicals that are known to cause cancer. This puts them at higher risk for oral cancer, cancer of the esophagus, pancreatic cancer and other diseases.
A number of renowned ballplayers like Babe Ruth, Curt Flood and Bill Tuttle died of oral cancer. The death of Hall of Famer Tony Gwinn in 2014 focused attention on tobacco use in baseball, and helped lead to the ban. Gwynn was convinced that his addiction to smokeless tobacco led to his getting oral cancer.
Yet tobacco isn't the only cause of oral cancer. In fact, the disease is becoming more common in young people who do not smoke. That's one more reason why it's so important for people of all ages to keep to a regular schedule of routine dental exams. These visits offer a great opportunity to detect oral cancer in its earliest, most treatable stages.
So as you watch your favorite team, take a tip from the professional athletes' playbook. If you don't use tobacco, don't start. If you do, now is a good time to quit. For help and support, call an expert at 1-800-QUIT-NOW or visit smokefree.gov.
If you have any questions about oral cancer, please contact us or schedule an appointment for a consultation. You can also learn more by reading the Dear Doctor magazine article "Diet and Prevention of Oral Cancer."
By Dentistry for Midtown
May 26, 2017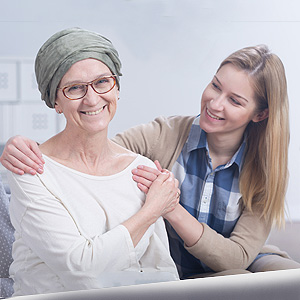 A third of people treated for cancer develop adverse side effects within their mouth. But while these effects can be devastating to teeth and gums, there are ways to minimize the damage.
Treatments like chemotherapy and radiation work by destroying cancer cells. Unfortunately, they may also destroy normal cells. The accumulation of this "collateral damage" ultimately affects uninvolved areas and organ systems of the body. Chemotherapy, for example, can interrupt bone marrow blood cell formation and decrease the body's ability to fight infection.
These ripple effects can eventually reach the mouth. It's not uncommon for cancer patients to develop mouth sores or see an increase in tooth decay or periodontal (gum) disease. The treatments may also inhibit saliva flow: because saliva neutralizes acid and provides other benefits that lower disease risk, dental disease is more likely to develop when the salivary flow is reduced.
The first step to minimizing these effects is to improve oral health before cancer treatment begins. An unhealthy mouth vastly increases the chances for problems during treatment. Cooperating with your cancer physicians, we should attempt to treat any diseases present as soon as possible.
During cancer treatment we should also monitor your oral health and intervene when appropriate. If at all possible, you should continue regular dental visits for cleaning and checkups, and more so if conditions warrant. We can also protect your teeth and gums with protective measures like antibacterial mouth rinses, saliva stimulation or high-potency fluoride applications for your enamel.
What's most important, though, is what you can do for yourself to care for your mouth during the treatment period. Be sure to brush daily with a soft-bristle brush and fluoride toothpaste. You can use a weak solution of one-quarter teaspoon each of salt and baking soda to a quart of warm water to rinse your mouth and soothe any sores. And be sure to drink plenty of water to reduce dry mouth.
While you're waging your battle against cancer, stay vigilant about your teeth and gums. Taking care of them will ensure that after you've won your war against this malignant foe your mouth will be healthy too.
If you would like more information on taking care of your teeth and gums during cancer treatment, please contact us or schedule an appointment for a consultation. You can also learn more about this topic by reading the Dear Doctor magazine article "Oral Health During Cancer Treatment."
By Dentistry for Midtown
August 20, 2016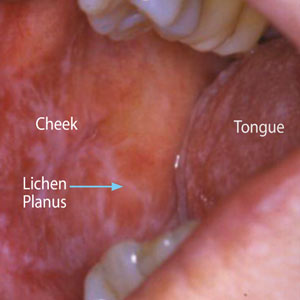 If you've noticed a small sore in your mouth, it's possible you have a non-contagious disease known as lichen planus. Although usually benign, it's still a good idea to have it examined and monitored.
The condition is so named because its lesions are similar in appearance to lichen, the algae and fungi organism often found on rocks and trees. It's believed to be a type of autoimmune disease, in which the body treats some of its own cells as foreign and reacts adversely to them. Certain medications and substances may also cause a lichenoid reaction. Besides the inner cheeks, gums or tongue, lichen planus may also appear on other skin or mucous surfaces on the wrists, legs or fingernails.
When it appears inside the mouth it usually resembles a lacy pattern of white lines or ulceration. Gum tissues may become red and inflamed, with some soreness after brushing or eating. Although there's no known cure for lichen planus, it rarely causes serious problems — in fact, you may not even be aware you have the condition unless pointed out during a dental exam. It may, in time, fade away.
If the lesions do become bothersome (painful, itchy or overly-sensitive), there are some ways to ease discomfort: brushing with a soft toothbrush (to minimize irritation), flossing, and avoiding acidic or spicy foods and beverages which have been known to cause flare-ups. Managing stress is also helpful, and a topical steroid may be prescribed for more severe outbreaks.
Perhaps the greatest concern with lichen planus, though, is it may resemble more serious conditions, particularly oral cancer. The only way to be certain that it is a benign condition is to perform a biopsy on some of the affected tissue. If you notice a problem, be sure to visit us for a complete examination. And regardless of whether you have the condition or not, regular oral cancer screenings, as well as limits on alcohol consumption and stopping use of tobacco, will also reduce your risk of oral cancer.
Odds are if you have a case of lichen planus it isn't causing you any problems. If it does cause you discomfort, though, you can take steps to ease your symptoms.
If you would like more information on lichen planus and similar oral conditions, please contact us or schedule an appointment for a consultation.